Temecula Wine Tours: Temecula Wineries O-Z
OAK MOUNTAIN WINERY had its start in 2005 and it is owned by Steve and Valerie Andrews. Steve is also the winemaker. The annual production here is 5,500 cases. They offer catering, a tasting room, a picnic area, and a tent, pavilion, and gazebo for your private events. You can find Oak Mountain Winery at 36522 Via Verde, and the phone number is 951-699-9102. You can reach them on the Web at OakMountainWinery.com.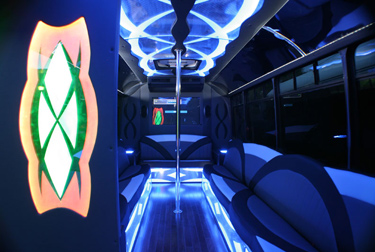 PALUMBO FAMILY VINEYARDS & WINERY is one of the smaller and more intimate wineries on our list, with annual production of just 2,500 cases. Certainly "rare gem" status, if you ask us! Nicholas and Cindy Palumbo are the owners, and Nicholas is also the winemaker. This winery was established in 1998 and they feature private wine dinners for groups of 8 to 16. They also have tastings and a wine club. The location of Palumbo Family Vineyards & Winery is 40150 Barksdale Circle. They can be reached at 951-676-7900 or PalumboWines.com.
PONTE FAMILY ESTATE WINERY started in 2003 and is owned by Claudio Ponte and partners. Mark Schabel is the winemaker. Their annual production is 18,000 cases. They feature The Restaurant at Ponte, catering, banquet facilities, a tasting room, tours, a gift shop, a wine club, a pavilion, wedding gardens, a bride's room, and much more. You can reach them at 951-694-8855 (ask for Karon Cartwright for special events) or at PonteWinery.com.
ROBERT RENZONI VINEYARDS & WINERY seems virtually to be a one-man operation, with Robert Renzoni serving as the owner, winemaker, and namesake! This winery produces 2,500 cases per year and they feature private gatherings, tastings, and a wine club. You can find Robert Renzoni Vineyards & Winery at 37350 De Portola Rd, and you can reach them for further info at 951-302-VINO or on the Web at RobertRenzoniVineyards.com.
SOUTH COAST WINERY RESORT & SPA is about as full-service as can be! Imagine a winery, resort, and spa, all in one place. This establishment has been going strong since 2003 and their annual wine production is 65,000 cases! The features here are the Vineyard Rose Restaurant, their tasting room and gardens, their wine club, their gift shop (pricey but worth it!), their villas, their day spa and salon, live entertainment, and presentations and classes with guest speakers. There's no question why they have been consecutively judged best winery in the state of California for so many years in a row. Find this one at 34843 Racho California Rd, reach them by phone at 951-587-WINE or toll-free at 866-9-WINERY, or online at WineResort.com.
THORNTON WINERY was born in 1981 and it's owned by the Thornton family, John, Sally, and Steve. The winemaker is David Vergari, and he is an expert at what he does. And take a look at that production! 15,000 cases per year. The features here include a champagne and wine tasting lounge, a gift shop, their restaurant, tours, live jazz, and banquet and wedding facilities. The location of Thornton Winery is 32575 Rancho California Rd, the phone number is 951-699-0099, and the Web site is ThorntonWine.com.
VAN ROEKEL WINERY, established in 1994, is one of our particular favorite wineries in Temecula Valley, and part of that is because they offer a few things beyond the usual wine, including champagne and gourmet cheeses. They feature beautiful picnic grounds with a sensational view of the vineyards. Owned by Budd and Maurice Van Roekel who also own Maurice Car'rie winery. The winemaker is Gus Vizgirda. Located at 34567 Rancho California Rd, this winery can be reached at 951-699-6961 or at MauriceCarrieWinery.com.
VILLA DI CALABRO WINERY & OLIVE OIL CO. was established in 2009 and is a very private and intimate winery, with a production of just 1,000 cases per year. Mike and Mindy Calabro are the owners, and Mike is also the winemaker. They feature both wine tastings and olive oil tastings. You can find Villa di Calabro Winery & Olive Oil Co at 41955 Main St, and you can reach them by telephone at 951-695-4525.
VINDEMIA VINEYARD & ESTATE WINERY began in 2005 and is owned by David and Gail Bradley. David is also the winemaker. They feature a tasting room, a wine club, a rose garden for private tastings, and even a bed and breakfast called La Vindemia. If you're planning a wedding, be sure to ask them about their wedding terrace, and ask for Gail Bradley when you call. The phone number is 951-699-0601. You can reach them online at Vindemia.com and their physical location is 33133 Vista del Monte.
WIENS FAMILY CELLARS has been in business since 2001 and is owned by the Wiens family, George, Dave, Jeff, and Doug. The winemaker is Doug Wiens. Their annual production is 9,000 cases and their features include a deli case with cheese, salami, and crackers, a tasting room, a gift shop, a barrel room, a picnic area, space for weddings and events, and even an outdoor amphitheater. You're welcome to bring your own food here as well. You can find Wiens Family Cellars at 35055 Via Del Ponte. Reach them by phone at 951-694-9892 or online at WiensCellars.com.
WILSON CREEK WINERY & VINEYARD began in 1998 and is owned by Gerald and Rosemary Wilson and their family. The winemaker is Etienne Cowper. They produce a truly impressive 30,000 cases of wine each year and they feature a 40,000 square foot event center, an intimate barrel room, a tasting room, a gift shop, wine tours, Creekside Grille Restaurant, events, corporate functions, and more. You'll be able to find the wonderful Wilson Creek Winery & Vineyard at 35960 Rancho California Rd. Call them at 951-699-9463 or reach them online at WilsonCreekWinery.com.
Continue: Temecula Wine Tours Service Area