Temecula Wine Tours: Temecula Wineries H-N
HART WINERY is another one of the mainstays of the Temecula Valley wine country, having been here since 1980 and showing no signs of slowing down anytime soon. The owners are Joe Travis Hart and Nancy Hart, and Joe Travis Hart is also the winemaker along with his assistant Jim Hart. The features here include a tasting area, a picnic area, and a wine club, and you can enjoy all of these wonderful amenities at 41300 Avenida Biona. You can give them a ring at 951-676-6300 or click through to visit them at HartFamilyWinery.com.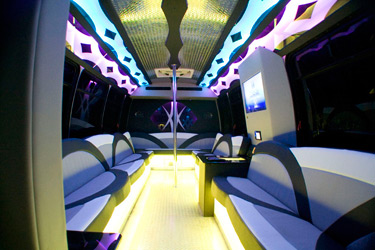 KEYWAYS VINEYARDS & WINERY has a rich history too, being a part of Temecula Valley since 1989. It is owned by Silverton Partners and the winemaker is Dr. Enrique Ferro. Their annual production is 5,000 cases and their winery features catering, a tasting room, a pavilion for weddings and banquets, a picnic area, and indoor and outdoor space for weddings and events. You'll find this one at 37338 De Portola Rd. Their phone number is 951-302-7888 and their Web site is KeyWaysWine.com.
LEONESS CELLARS has been serving the Temecula Valley area since 2003. The owners are Mike Rennie and Gary Winder. The winemaker is Tim Kramer. The production is simply amazing at 30,000 cases yearly. The features include The Restaurant at Leoness, a tasting room, and a beautiful outdoor patio with a sensational vineyard view. You can visit Leoness Cellars at 38311 DePortola Rd. Get in touch with them by phone at 951-302-7601 or online at LeonessCellars.com.
LONGSHADOW RANCH VINEYARD & WINERY is certainly one of our favorites, owned by John and Susan Brodersen, with John also serving as winemaker. They feature a tasting room in both Wine Country and Old Town, and they also have a wine club and lots of exciting events. You can find Longshadow Ranch Vineyard & Winery at 39847 Calle Contento. The phone number for their tasting room is 877-80-RANCH, and the specific phone number for the Old Town tasting room is 951-699-1600. You can find further information online at LongshadowRanchWinery.com.
LORIMAR VINEYARDS & WINERY is nearly brand new compared to some of the older wineries on this list, having just had its start in 2010, but already they have made an impressive name for themselves. Mark Manfield and Lawrie Lipton are the owners, and Marshall Stuart is the winemaker. Note that there is no food at this location, but they do feature a tasting room and a wine club. You can visit Lorimar Vineyards & Winery at 39990 Anza Rd, and you can get in touch with them at either 951-694-6699 or at LorimarWinery.com.
LUMIERE WINERY is a very charming place to enjoy a great glass of your favorite whites and reds. The owner and winemaker is Andrew Kleiner and the winery is located at 39555 Calle Contento. The phone number for questions or tour info is 951-972-0585, and more information can be found at LumiereWinery.com.
MASIA DE YABAR is another one of the newer wineries, but the owner has gleaned an amazing amount of experience in the wine fields of Argentina, so you're in great hands! You can find Masia de Yabar at 39788 Camino Arroyo Seco. The telephone number for any questions or tour information is 951-303-3860, and you can reach them online too at MasiaDeYabar.com.
MAURICE CAR'RIE VINEYARD & WINERY has been a cornerstone of the winery community in Temecula Valley since 1986. Budd and Maurice Van Roekel are at the helm, and the wine maker is Gus Vizgirda. They produce a truly impressive 30,000 cases per year! Maurice's Kitchen is the restaurant that's one of the main attractions here, and they also feature a tasting room, a gift shop, and picnic grounds. The location is 34225 Rancho California Rd, the phone number is 951-676-1711, and the Web site is MauriceCarrieWinery.com
MIRAMONTE WINERY was founded in 2001 and is owned by Celebration Cellars, LLC. The winemaker is Reinhard Schlassa. The production is a limited 5,000 cases and you'll really enjoy this rare gem! They offer catering, a tasting room, the Miramonte Wine Club, patio tastings, special events, banquets, and even etched bottles for your most memorable occasions. You'll find Miramonte Winery at 33410 Rancho California Rd. You can reach them at 951-506-5500, toll-free at 866-MIRAMONTE, or at MiramonteWinery.com.
MONTE DE ORO WINERY began in 2009 and is owned by OGB Partners, LLC. The winemakers are Ken Zignorski and Tim Kramer, and they produce a total of 8,000 to 11,000 cases of wine per year. The features include MDO Wine Bar & Bistro, barrel room tours, private tastings, weddings, live entertainment, and corporate meetings. You can find Monte de Oro Winery at 35820 Rancho California Rd, and you can reach them at 951-491-6551 or at MonteDeOro.com.
MOUNT PALOMAR WINERY is one of the oldest establishments on our list of recommendations, being established in 1969. The winery is owned by Louidar, LLC, and the winemaker is Craig Boyd. Shorty's Bistro is the main attraction here, and they also feature a wine tasting room, a restaurant, a gift shop, an outdoor bar, terraced patios, weekend tours, a pavilion for weddings and receptions, a bride's room, event facilities, special events, and a wine club. Mount Palomar Winery is found at 33820 Rancho California Rd. You can call them at 951-676-5047, toll-free at 800-854-5177, or online at MountPalomar.com.
Continue: Temecula Wineries O-Z